University of Vic (Spain), 05-06 February 2020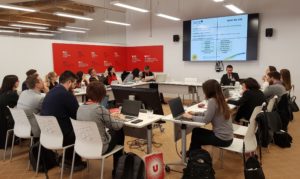 CUEIM was in Vic last week for the kick off meeting of the Interreg MED Green Growth project.
The event has been occasion to introduce the new Interreg MED Green Growth consortium and discuss how the Community can support an innovative and circular transition in the framework of the recently approved EU Green Deal.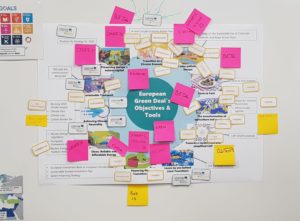 About the project:
CUEIM is partner of the European project Interreg MED Green Growth Community. The project has been 85% co-financed by the European Regional Development Fund (ERDF) through the Interreg MED Programme 2014-2020, under the Priority Axis 1 "Promoting Mediterranean innovation capacities to develop smart and sustainable growth", with a total budget of 1,460,000.00 €.
The Horizontal Project (HP) Green Growth is a community designed to support 14 Interreg MED Modular Projects (MPs) in the promotion of sustainable development in the Northern and Eastern Mediterranean area, based on the sound management of the natural resources, taking into account the effects on the labour market by promoting social inclusion and green jobs.
CUEIM is responsible for the WP3 Community Building aimed at ensuring the active participation of all the 14 Modular Projects involved in the Community.